Cyclonious the Natural Disaster is a hip-hop singer/songwriter from the east end of London. From an early age Cyclonious was exposed to music as his father used to be into toasting, which is better known nowadays as freestyling. Helena Rea caught up with Cyclonious as his new single 'What's a Postcode' was due to be released...
Helena Rea: It's really refreshing to hear a hip hop artist producing beats and rhyme which has meaning and portrays a positive message to fans. What took you down this route rather than the stereotypical hip-hopper spitting about being a gangster and how fighting is cool?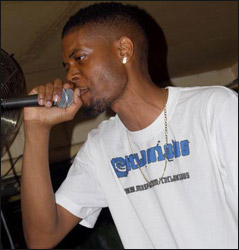 Cyclonious: I'm not the stereotypical type. We are all from different walks of life and we all go through our own battles. I'm from the streets too. I'm amongst the warfare etc. I'd rather give solutions than to just add fuel to the fire.
HR: 'What's A Postcode' is a powerful single which looks at the increasing levels of street violence in the UK and offers help to teenagers lost in the struggle. What are your personal experiences of street violence (if any) and how did you overcome them?
C: Firstly I think what we project is what we receive. I know this may not be 100% accurate but if your sending out the vibes like "yeah, I'm a bad man" then someone is going to test that notion. I have got a few experiences of street violence and have scars to prove it but its nothing I wish to dwell on.
HR: Where does the name Cyclonious come from?
C: My full name is Cyclonious The Natural Disaster. It comes from my whole hip-hop persona. I have a calm tone to my voice but the words and verses I release are destructive much like a cyclone. I emerged here to destroy and rebuild this now weak foundation of so called good music.
HR: How hard/easy has it been for you to get your music heard and out on the street?
C: Its been better now than it has ever been in some cases. I have been working a lot with DJ Ames (Big up) and Parkstreet promotions (salute) who have been nothing but great and helpful to me in this time of progress and positioning.
A lot of DJ's and video broadcasting companies in the UK I find have big ego problems which has stunted my growth slightly concerning my first single of my debut album. In this current climate of madness on the streets I thought many would wanna hear a song like 'What's A Postcode'.
HR: I absolutely love 'What's A Postcode' which is taken from your forthcoming album The Revival. What other beats can we expect from this album? And when is it released?
C: Well the album is called The Revival because I aim to revive all that hip-hop has lost in the last many years: good concepts, witty verses, intoxicating flows and intelligence. I haven't got a release date as yet but I'm looking to have it on the streets and online roughly summer time [2010]. There will be a few more singles to come out of the release too. Stay locked people!
HR: If you could share a stage with anyone who would it be and why?
C: I would share a stage with any person that is on the same frequency as me. What I mean is if you have a passion for making good music and want to be a part of something for the greater good then i'm there by your side. I am very much a team player.
HR: What was the last tune you downloaded?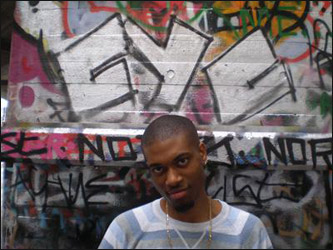 C: Legalise It [1976] by Peter Tosh.
HR: How would your friends describe you? Would you agree with them?
C: Erm... I'm just trying to remember what I have heard them say.
Very laid back. funny, smart, rash, rebellious, caring, spontaneous...
I can't think of any thing else. Yeah, I would agree with them.
HR: Is there a girlfriend/partner on the scene? If yes, how does she feel about your chosen career?
C: Yeah there is. She's behind me 100%
HR: Who has been the biggest influence in your life to date and why?
C: I would say my mother because she has been through a lot and had to deal with me and my brother all this time (love you mum). Other than my mum i would say life. just from living, our experiences is what shapes and moulds the person you see before you
HR: What is the craziest thing you've ever done?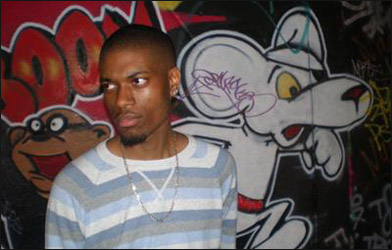 C: Fly on a plane for 12 bloody hours. I hate them things!
HR: Are there any gigs you'll be playing in the near future for us to look forward to?
C: Right now I don't have an agent or a manager. I do everything off my own back.
I am looking to line up a few shows asap so please log onto my sites from time to time and see what's new [links to Cyclonious's MySpace and Twitter pages are at the end of this interview].
HR: And finally, if you could have one wish what would it be (you can't choose more wishes or money)?
C: My only wish is for long life and prosperity.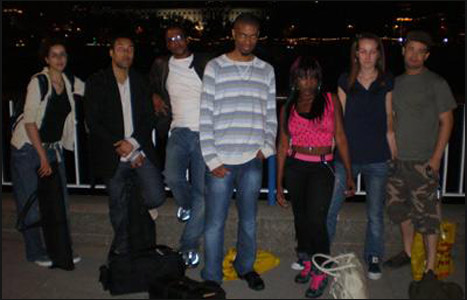 'What's a Postcode' is available from Native Tongue from 27 February 2010.
Click here to buy the 'What's a Postcode' 5 track EP MP3 for £3.45
Visit Cyclonious's MySpace page: http://www.myspace.com/cyclonious
Follow Cyclonious on Twitter: http://twitter.com/cyclonious
Return to...