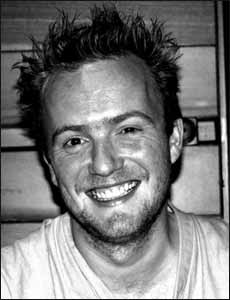 Christian Henson first became involved in film composition through his work within the UK Drum & Bass, Breakbeat and Pop scene. He has written for over 50 hit and cult TV series, combined with programming and assisting for a number of film composers including, Anne Dudley, Harry & Rupert Gregson-Williams, Dario Marianelli and Patrick Doyle. Recent highlights of Henson's career include two films with director Christopher Smith; Triangle and Black Death, (which earned him a Best Original Score award at Screamfest LA), as well as the French blockbuster La Rafle, starring Jean Reno and Melanie Laurent, and a collaboration with Oscar winner, Dario Marianelli for Working Title's Hippie Hippie Shake. Henson has also scored for the popular TV series Agatha Christie's - Poirot, for which he delivered the music for four feature length specials, including Murder On The Orient Express. Darren Rea spoke with Henson as his latest soundtrack, The Devil's Double was released on CD and MP3...
Darren Rea: Did you always know, from an early age, that you wanted to do something in music as a career? Where you pushed into it by parents, or did you want
to learn music?
Christian Henson: My grandfather was a famous music-hall star, and impresario, my mother was a dancer who became an actress, my Dad was a singer/musician who became an actor. There was never any hope.
I think I asked Mum to learn the piano at about 4 years old and had to wait a year until my hands were big enough. I thank her for listening to a 4 year old's whims. True privilege comes in the form of support from one's folks and they have always encouraged me in my music, I now know the odds of success though, in my field... They can't have been privy to them.
Throughout my childhood there was always a sense of analysis of music, film and TV - we would often listen to music with my Mum and describe a scene that it would fit. Indeed I cannot remember a time when I wasn't aware of the artifice, and process behind TV and Film drama. I think I wanted to write film music from an incredibly young age as a consequence, indeed I think I did a radio show with some school mates when I was 8. When asked what I wanted to be when I was older I said "Film Theme Composer".
DR: With the rise of computer games, do you think that as many children have
an interest in music today as when you were growing up?
CH: I think we often make the mistake of seeing music as a commodity. Whilst your question may be valid where sales are concerned I think if we were denied music we would often seek it out and make it for ourselves. We're a musical species and no shoot em-up is ever going to mute our appreciation of a good bass-line, beat and whistleable melody in my opinion.
With the rise of X Factor and other such talent shows and the boom in live music and the ability to make and record music to a high standard at home we will experience an explosion of creativity from our next generation of music-makers. From what I am seeing plug-ins aren't such a big deal with younger music-makers, I'm witnessing a much bigger move towards picking up unfamiliar instruments, new and old and trying to make modern music from them. I have a younger brother who I think is possibly one to watch, a singer songwriter, I bought him an Appalachian Dulcimer for Christmas, he was delighted.
DR: What was your first paid job and how did it feel to receive money for
doing something you loved?
CH: My first paid job was as part of a cover-version duo; "Krafty & Krutch" at The Big Easy in Chelsea. £40 for 3 x 45 minute sets... Now this wasn't in the 1970's! We're talking 1993! So it was a pretty duff fee. However, the first time I took a tenner out of an ATM that I knew had come from making music I was high as a kite.
DR: What's the one commission you were most satisfied with and why?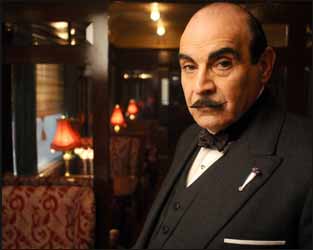 CH: I would have to say Poirot. Maybe because it was so surprising. Firstly to be asked. I couldn't turn it down, and then I dreaded it, expecting it to become a massive millstone around my neck. But it turned out to be an absolute honour to take over this world-famous franchise and a real test of my craft. I enjoyed every minute of it. After doing 4 feature length films in about 2 months, about 280 minutes of music fully orchestrated for a chamber band in a period style I think I felt for the first time like this was truly my job. I now longer question whether I'm just chancing it as a media composer, which is massively satisfying.
DR: Do you remember the first time you heard an orchestra play your music?
And how did that feel?
CH: The first time was a 90 piece band in Prague, for Chasing Liberty. It was a thrill but one totally eclipsed by the band's performance on Les Fils Du Vent some 4 weeks later back in London. From that moment on I have vouched, and have succeeded in not recording anywhere other than London. The musicians we have here are truly mind-boggling.
DR: Your soundtrack for The Devil's Double has just been released, how did you get involved with that?
CH: A fairly boring way, through my agent at the time Air-Edel, who have been amazing in getting my career to where it is now from the very beginnings. I think my 'wide-screen versus modern textures' show-reel clinched it for Lee. I am classically trained but came up through the ranks of dance and pop music. I got into film composition by programming for some of the greats. I think Lee listened to some of my work on Spy Game and a recent TV thriller I did and felt I was the right man for the job?
DR: How did you prepare for that, was it difficult working out what indigenous sounding instruments to incorporate? Also did you have a lot of fun writing the disco anthem 'Liberation'?
CH: I don't think film scores should be geography or history lessons. In fact when preparing for a recent project Black Death with Christopher Smith it was mooted that I write a "totally traditional medieval score". I was candid in my response and said "no you don't, medieval music is rubbish" (certainly in respect to the film vernacular). So we set about re-inventing music of the time based on some fairly honest and prime-evil & primordial sounds coupled with a bushel of movie cliche. The film now starts with a Tibetan Chant... but it seems to fit.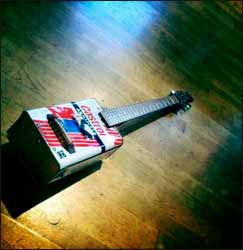 When doing a film that has an exotic geographical backdrop I always suggest that we simply "colour" the score with "tinctures"; tastes, the odd spice. I trust my own ignorance of an area as a good judge of what the average cinema goer would expect and then do a brief bit of research. Maybe play 5 or 6 albums in the background whilst carrying out prep, from which I will instantly hear some rules to follow. I never return to these albums and just set about interpreting what I have heard, and layering this into what should always be a movie score that touches an audience. So there are no traditional Iraqi or Persian instruments herein. The "middle eastern style" singing and ululating is me into a guitar amp and a lot of the percussion is via a strange guitar made in Soweto called the "Afri-Can" part wooden guitar neck, part Castrol GT petrol can.
Re. 'Liberation', The Devil's Double is a massively intense film and score, so yes, it was a welcome departure.
DR: You recently worked with your brother Joe for the soundtrack to
Malice in Wonderland. What was that experience like and would you repeat it?
CH: NO! Regrettably I'm not a team player when it comes to writing. So why stress a wonderful friendship? It's one of my favourite scores though...
DR: Your work for cinema is always varied. Is this something you consciously
choose to do or have you just been lucky enough to be asked to compose for
movies that need a totally different musical style. Do you think it could be
easy in your business to be typecast for writing in one genre?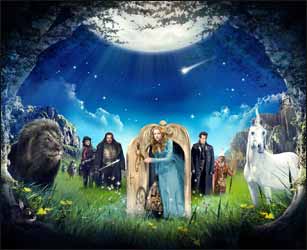 CH: I think this is just a product of me being so bloody grateful when people offer me work, so I've blindly taken a lot on! I also like a challenge so to suddenly find myself working on a number of "period" dramas and comedies was daunting to say the least.
My assistant Sam, started working with me when I had this avalanche of period stiff come in, including The Secret Of Moonacre... an enormous undertaking. He only knew me doing this kind of stuff for a couple of years, so I think it's been surprising for him to see me return to my more electronic roots of late as it's a very different vernacular. I certainly think people are typecast. I would hate to just do horror, or comedy, but most of all action. I think it is presumed that most composers would love a good Transformers style job, but for me, action music can get incredibly tiresome to write. I guess I would always love to go where an appreciation for a good tune is...
DR: Who is your biggest influence (in and outside of soundtrack composers)?
CH: Soundtracks, I would have to say a dead heat between Goldsmith and Herrmann. Outside this domain Steve Reich is the man, with John Adams and Prokofiev coming in just behind.
DR: Who would write the soundtrack to your life?
CH: Well, I've intimated that I'm a bit of a tart, so I would be a bit put-out if my reel wasn't submitted. But I guess it would have to be Martin Phipps, because I'd like to see what he came up with for a couple of my more "colourful" ex-girlfriends. Martin is my favourite UK-based composer though, a truly original artist.
DR: Do you have another interest that you'd like to pursue if you got bored
of writing music for film and TV tomorrow?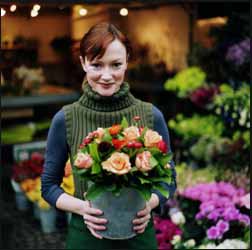 CH: I love sampling instruments, always have done, and don't use any commercial libraries for my work, both in demoing and production. Four years ago I found a kindred spirit in Paul Thomson and we started making our own big sample library which we sold to friends and colleagues. It's called Spitfire Audio and we now have some commercial products out there that people seem to enjoy.
Other than that, when it all get's a bit deadline-y or specifically, on the occasion last year, that a very well respected director said to me; "Christian, I imagine you have a very good taste in music, tell me, why have you checked it in at the door for my film..." I often fantasise about being a Florist. For no other reason that I have never met an unhappy one.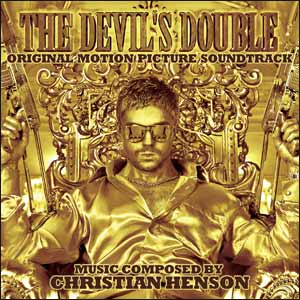 With thanks to Beth Krakower
The soundtrack for The Devil's Double is available to buy on CD and MP3 through Lakeshore Records
Click here to buy this release on CD (UK)
Click here to buy this release on CD (US)
Click here to buy this release on MP3 (iTunes)
Return to...