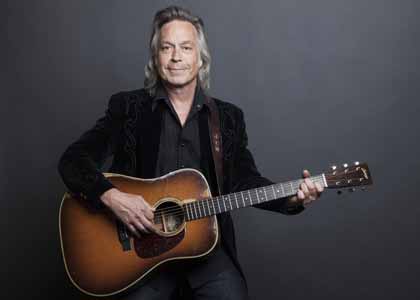 Throughout his three-decade career, JIm Lauderdale has helped pave the way for the current Americana movement, recording albums and writing songs that cross genres from country, rock, folk and bluegrass. He has written many classic songs for iconic artists and worked with some of the finest performers in traditional and modern music, including Robert Hunter, Ralph Stanley, Elvis Costello, George Strait, Buddy Miller, Lucinda Williams, John Oates, Solomon Burke, Lee Ann Womack, Old Crow Medicine Show, Mary Chapin Carpenter, Blake Shelton, the Dixie Chicks, Vince Gill, Patty Loveless, and Gary Allan among many, many others. Lauderdale co-hosts a weekly radio show on SiriusXM with Buddy Miller. He has starred in a number of feature films, including Country Strong. Darren Rea spoke with Lauderdale as he was about to tour in the UK to promote his latest album London Southern...
Darren Rea: You're currently touring and will coming over to the UK for several dates, what can fans expect from the evening.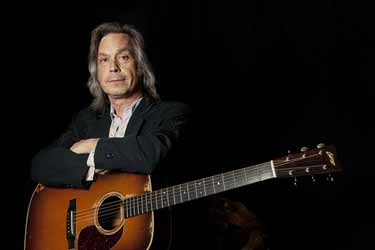 Jim Lauderdale: I'll be doing some songs from my past records, some songs that other artists have recorded that are my songs, and new songs that I haven't released yet. I'll be focusing a lot on my current record London Southern.
As your body of work continues to expand do you find it harder to plan a play list that will please everyone?
No. And you know I never have a written down set list. There's a few different songs I always like to start a show off with, that I feel work well and help to set the mood. I vary those songs from time to time, and then I will have a set where I'm just feeling things out in a particular club or auditorium. And then, even if it's songs from the new album, for instance, I won't necessarily do them in the same order every time. I just kind of mix it up every show. I may play all of the songs, leave one out, or put a different one in.
When you're writing new songs do find it useful to try them out in your shows before you even record them?
Oh, definitely. Absolutely, yes. And if something doesn't get a big response I will reconsider sometimes [laughs] whether to record it or not. And then sometimes it reaffirms things: "I like this song and the audience seems to like it."
I understand that London Southern was the first time you'd recorded an album in the UK and with UK musicians. What was that experience like? Does it make a difference where you record an album?
Yes that's right. After you get over the initial appointing of yourself with the studio and the engineer and the musicians; once the music starts getting played, everyone is kind of on the same playing field.
I had know the two producers, Neil Brockbank the engineer, and Bobby Erwin, the drummer, from 1994 when I did a tour opening up for Nick Lowe on his album The Impossible Bird. So I knew them and always wanted to work with them. Dwight Yoakam, the keyboard player, was also in the band at that time.
I was a little nervous and I was writing the bulk of these songs for the album up to the last minute. I was nervous because I wanted to make sure the material was good enough and that they would like it. I had no qualms or reservations at all about their playing because I knew that they were masters at their instruments. I wanted to rise to the occasion.
Did a lot of the songs take shape as you were recording? Did they grow out of your recording sessions?
Yes, some of them did. Because they were so new I didn't really have any preconceived notions or versions of them where I'd go: "It's got to sound like this". So they had really good musical ideas.
When you're on tour, do you ever have time to step outside of the hotel and the venue to immerse yourself in the local culture?
Some. But, unfortunately the schedules are pretty tight when I tour. Sometimes I'll come in a day or two early to adjust and sometimes there are media things that I may have to do. I have had shows in Europe before where I've arrived [laughs] by mistake on the day of the show. So, after taking an overnight flight and getting some place in the afternoon, then having to perform and travel early the next day... That kind of sets things off in not the most advantageous way. So I like to try to adjust a little bit, time wise.
I like to walk, so I do walk around but it just depends. Sometimes you're on the outskirts of town. Sometimes you're right in the middle of things and so I do get to see things either late at night, walking around after the show, or earlier in the morning.
What was the very first album you bought as a child, with your own money, and is it an album you still listen to today?
My sister bought Meet The Beatles and then I got The Beatles' second album. Those records had such a strong impression on me, because I saw them on The Ed Sullivan Show when I was six. It was life directing. I would say life changing, but I was only six [laughs] but it really enforced me so much and the pure joy of just listening to those songs and watching them perform on television... it was just magic.
London Southern was inspired by this wasn't it?
Oh, yes. Definitely. Like with many musicians, we have shared roots. The musical influences that The Beatles had were some of mine too later. I discovered The Beatles at such an early age and later, through liking them so much I was open to and more appreciative of hearing somebody like Buck Owens or Carl Perkins or Arthur Alexander. Or Mowtown and Stax, and Elvis and all these people. Since I heard The Beatles first and then I heard these other artists and thought: "Oh! Okay. I see why The Beatles loved these guys so much".
On London Southern there's some Rock a Billy, some RnB, Soul, Country and there are also some Beatles' influence on me thrown in there too. I don't have any Bluegrass or Folk music on there or really hard Blues, but other than that I think those are some of my main influences are on that record.
You've worked with just about every notable artist around. Is there anyone you've not worked with yet that you'd love to collaborate with?
You know, I think about this on and off. I'd love to write some kind of a duet for Van Morrison and I to do. I'd love to sing with him. He's one of my favourite singers. I've gotten to see him several times through the years. As a live singer I've seen him go out on a limb, vocally, and he would never fall. It would really amaze me hearing him. He's just great.
Of all the artists you've worked with, who was the biggest buzz to be involved with?
Well, I didn't get to record with Keith Richards but there was a Gram Parsons tribute... There's always been something about Keith that I've always loved and appreciated so much. It was really meaningful to get to sing harmony with him on one of my favourite Gram Parsons songs called 'Hickory WInd'. So that was such a highlight.
I did get to record two albums and then three other songs on some different albums with Ralph Stanley and he's one if my favourite singers. I did get to do a duet with George Jones years ago and then when I was no longer on the label they didn't release my duet, but then the record came out years later, so that was really great.
I love singing with Buddy Miller and Lucinda Williams. I used to tour with her, sing on her albums and open her shows and sing with her as part of the band. I got to record with Willie Nelson and do some live shows as a harmony singer. Elvis Costello gave me a really big break by letting me sing on a couple of albums and then I was in an acoustic band that backed him up and we toured in the US and Europe. He's always been one of my favourites.
Technology keeps evolving the way we consume music: from vinyl to CD to MP3s and now digital streaming. Are you an adopter of new technology?
You know, I have to confess that I'm still behind with that. It took me a long time to even start emailing. Finally I had to out of necessity after I started writing with Robert Hunter and that's been a really big thing for me, to get to write with him. We started corresponding that way and I had to learn how to send him melodies that I'd record into my laptop.
I am still out of the loop. I'm so busy all the time that I've barely got time to get somebody to teach me how to get into this latest century of technology [laughs]. I just do the bare basics of email and using my phone to tape down my melody ideas. I'm a really slow typist. I'm still in the days of listening to CDs and vinyl. so I really need to get up to date. It's very embarrassing.
Vinyl's coming back though, isn't it?
I guess so. So that's good. Yeah.
If Hollywood were to make a film based on your life, who would play you?
[Laughs] I don't know. I have a Bluegrass album called The Bluegrass Diaries and I did this big comedic thing about how there are similarities between that and The Basketball Diaries - you know the book that Jim Carroll wrote and was turned into a movie. I go through this long thing and then I say that this actor playing me is my favourite... and then I say "the actor playing me..." pause, pause. pause. "Is... Wilford Brimley". He is an elderly character actor who kinda has a walrus moustache. That's the punch line of the thing. I'm not making fun of Wilford Brimley but he's a good bit older.
But in answer to your question... I don't know. I don't know who would play me. But they would have their work cut out [laughs].
If you woke up tomorrow and suddenly realised you were bored of doing this, what would you do as a career change?
You know, I enjoy Tai chi and traditional Chinese internal martial arts and healing exercises. If I couldn't do music I'd just try to be more adapt at that.
When I was in college, I wanted to do music it's what I really wanted to do. But I went to college and I... as funny as this sounds... I was in a mime troop. Not like the white face make up of Marcel Marceau, but my thing was like silent comedy, like slapstick. I really became enthralled with Buster Keaton and Charlie Chaplin and I wished that I had lived in those days and had been in silent films like that.
Did you find mime a fairly hard skill to master?
Not for me. One of my teachers in college really wanted me to pursue it, but I said: "No. I'm going to do music."
If one of your songs could be hidden away for future generations to discover which song would you chose?
Gosh! There's a few. One would be a song I wrote as a tribute to Gram Parsons and George Jones called 'The King of Broken Hearts'. And I think another one would be one that's on the new album that I enjoy doing live so much and I loved the production that Neil Brockbank did on it, and it's called 'I Love You More'. So I think it would have to be both of those.

With thanks to Adam Jeffery-Jones
London Southern is out now on CD and Digital Download.
Click here to buy this on CD - Amazon.co.uk
Click here to buy this digitally - Amazon.co.uk
This interview was conducted on 02 October 2017.
Return to...