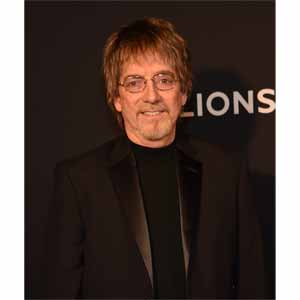 Multi-award winning composer and producer Paul Mills has been creating music for over three decades. Among his feature film scores are the critically acclaimed Woodlawn and War Room, for which he won an ASCAP Screen Music Award in 2016. Early in his career, Mills was involved with producing and recording artists, crafting a staggering 40 #1 singles. He produced and co-created the album/concert series, The Young Messiah, an annual Christmas tour boasting a variety of talented artists. Through his work as a producer, he was led to filmmakers The Erwin Brothers where he produced music for the Roadside Attractions hit music biopic I Can Only Imagine starring Dennis Quaid. Some of Paul's other film credits include Against the Sun, Kill the Man and Still Breathing. Darren Rea caught up with Mills as Reunion Records released his score for Overcomer...
Darren Rea: What's your earliest memory of realizing that music was something that was going to be important in your life?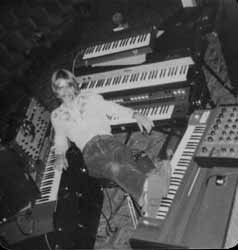 "Some friends of mine in jr. high school wanted to start a rock 'n' roll band, and I tried out as the keyboard." - Paul Mills.
Paul Mills: I think as far as music in general it was when some friends of mine in jr. high school wanted to start a rock 'n' roll band, and I tried out as the keyboard player. They played me a rock song of the day and I picked it out and started playing it after a couple of listens.
But as far as film scoring, I have a vivid memory. I remember sitting as a young boy in the single movie theater in my small town and hearing Ennio Morricone's music for For A Few Dollars More. The end duel, that Morricone scores with the musical watches, that blends into the strings and back again, then the full orchestra comes in with that trumpet solo, and then decrescendos to just the watch melody... it's just full of emotion and final destiny and justice! Even at that young age I was mesmerized by it. I began paying more attention to the music in film and TV after that.
Was playing the piano from a young age something that you passionately wanted to do, or were you pushed into it by your parents?
Well, at FIRST, when I was 5, it was something I wanted to do, but I know my Mom would have made it happen anyway. But I sort of gamed the system, because I would get my piano teacher to play the pieces I was to work on during the week, and at home I'd get my Mom to play them. Then I picked them out by ear and would play them for my teacher that way. Soon, however, the pieces became more complicated, so the ear thing didn't always work out convincingly. Plus, I wanted to be outside and began to rebel against practicing. So, when I was thirteen my Mom gave up and I began to play rock 'n' roll with my friends.
Was composing for film something that you were always interested in?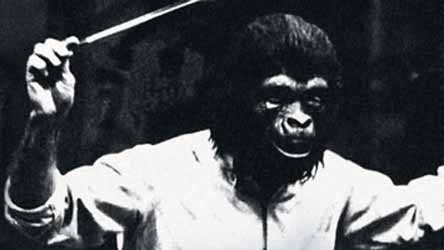 Jerry Goldsmith conducts Planet of the Apes.
Almost always! As I alluded to earlier, at an early age I was fascinated with the music that went along with film. John Barry's James Bond music, Henry Mancini's Pink Panther score, Jerry Goldsmith's Planet of The Apes and others began the slow journey that would bring me to being a full time composer.
In my University of Houston college days, one of my professors had scored some commercials as well as music for the annual Shakespeare Festival each summer (which I recorded on my mobile 8 track recorder). He gave me my first actual instruction on how to score for a film. Later, as I began working in recording studios and as a keyboard player, I got some opportunities to score some short films and documentaries. I was pretty hooked by the time I was in my 20's.
How did you get involved with Overcomer?
By 2014 I had become known not only as a music producer and mix engineer, but as a film composer as well. I had composed films like Still Breathing with Brendan Fraser, Kill the Man with Luke Wilson and Joshua Malina, and Against The Sun with Garret Dillahunt and Jake Able. I met the filmmakers Andy and Jon Erwin, and as a result of my resume at that point, did several shorts and documentaries with them, and also their first breakout feature October Baby. They then introduced me to filmmakers Alex and Stephen Kendrick and that led to me scoring the Kendrick Brothers 2015 #1 box office movie War Room. Alex, Stephen and I had so much fun on War Room that I was really hoping and praying they'd call me when they did their next movie.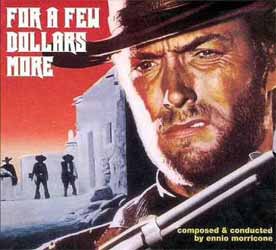 "Ennio Morricone's score for the last duel in For A Few Dollars More STILL brings tears to my eyes!" - Paul Mills.
In 2018, Stephen called me while I was in a grocery store picking up some things for my wife. He said they wanted me on their next one and gave me the whole scoop of the movie right then. I couldn't wait to start on it, I was jumping up and down in the paper goods aisle.
Can you remember the first film you saw where the music really made you sit up and take notice?
I know I mentioned this before but Ennio Morricone's score for the last duel in For A Few Dollars More STILL brings tears to my eyes! If you know the movie, those musical watches have such an important emotional significance, and Morricone just masterfully magnifies this element. One of the best endings to a movie ever.
Do you prefer working with a hands-on director who understands the importance of music or one that just leaves you to work on your own?
Well, I could have a director who understands the importance of music and then just leaves me to work on my own, however, I would rather have a hands-on director that knows the power of music for film and relishes that. I have been super blessed in that all the directors I've worked with so far have been that way, and the tight collaboration has produced some great music and great friendships. Really more like extended family members!
In an entire orchestra which instrument is the most important to you? Which is the one you always love hearing performing your music?
"The strings have an almost visceral connection with the human heart, especially mine" - Paul Mills.
For me it's the strings. Somehow, the strings have an almost visceral connection with the human heart, especially mine. They can pull me down into the depths of despair, warm my heart with love and hope, and rouse me to valiant and heroic quests! My principal violinist is a dear friend, and one I am always thinking of when I score. He and his string section compadres are a huge part of the best times of my life.
Which composer do you most admire, or has inspired you the most?
I am going to have to fudge and mention more than one!
Ennio Morricone, because his music first inspired me to begin thinking of the music in films in a conscious and definite way. And he's still going strong!
Jerry Goldsmith, because he was always pushing the envelope. He was a legit orchestrally oriented composer, yet he embraced synthesizers and electronic sound as soon as they were available. And he used crazy sounds - like steel mixing bowls as percussion in Planet of The Apes. He inspires me to be fresh and unique at every opportunity.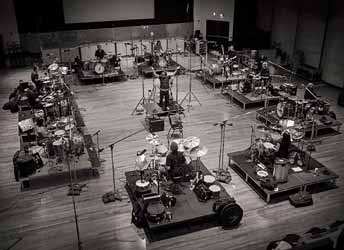 "Use one drummer on Man of Steel? Heck no! Let's use 12 drummers all playing kits in the same room!" - Paul Mills.
Hans Zimmer, because he innovates on every score. Use one drummer on Man of Steel? Heck no! Let's use 12 drummers all playing kits in the same room! He is also a great collaborator, like working with James Newton Howard on the Batman Trilogy, or Lisa Gerrard on Gladiator.
And speaking of James Newton Howard, his score for Signs is a tour de force for composers to study thematic development. See if you can do with three notes what he does in that score!
What's the one project, to date, that you're most proud of?
That would be Overcomer. I think the score is a culmination of my never-ending effort to have strong themes and good development of those themes. I also like using music as ambience, almost blurring the line between music and sound design. I aspire to be able to write a memorable theme or themes for a movie and then use those themes and develop them, turn them around, and intertwine them. Again, I think an unmatched example of this is James Newton Howard's score for Signs. I think I got a little closer to that classic development in Overcomer.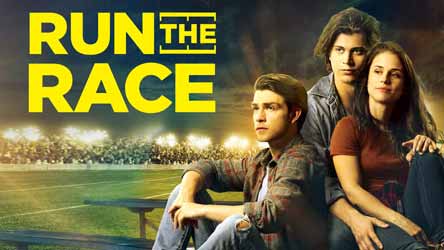 "I am also proud of my score for Run the Race, because it was so different for me!" - Paul Mills.
I will say that I am also proud of my score for Run the Race, because it was so different for me! I had a blast with players using dulcimers and banjos and calliopes and washboards and even bicycle bells. Tons of fun!
What are you working on at the moment?
I am finishing up producing and mixing all the songs for The Erwin Brothers' (I Can Only Imagine) next film I Still Believe. I'm also deep into my second comedy, Love. Laugh. Karaoke. starring Chonda Pierce. It's been a blast so far, because during pre-records, she had us all in stitches. Fun times for sure.
I want to thank you guys at Review Graveyard for having me. It's been great getting to visit with you.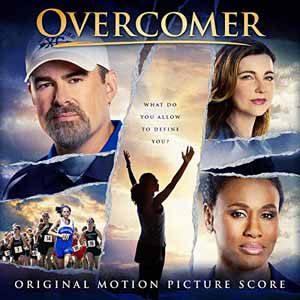 With thanks to Kelly Wilson
Click here to visit Paul Mills's official website
Overcomer: Original Motion Picture Score is out now digitally from Reunion Records
Click here to buy the album digitally (UK) - Amazon.co.uk
Click here to listen to the album digitally - Spotify.com
Click here to buy the album digitally (USA) - Amazon.co.uk
This interview was conducted via email on 19 December 2019
Return to...